Kuopio has all you need to make life taste good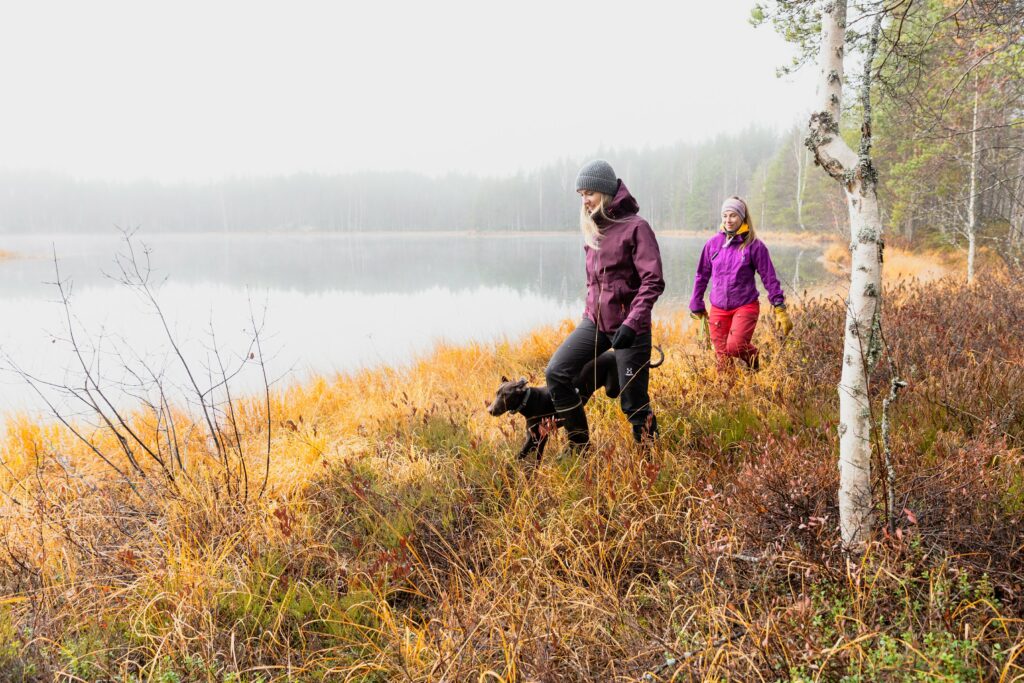 Kuopio attracts large numbers of tourists, relocating businesses and new residents. The city has an exceptionally high pull factor, the second highest in Finland. What has driven the success story of Kuopio? What is so special about the city that everyone wants to come here?
Regional pull is a sum of many parts
The attractiveness of Kuopio is a proven fact: in the study Vetovoima & Vaikutus ("Appeal & Impact") Kuopio was ranked the second most attractive city in Finland for the second year in a row. What's more, the intermunicipal net migration rate of Kuopio was the fourth highest and the net immigration rate the 12th highest in the country in the past year.
What is the secret to this success?
"Success and growth do not happen by chance, but they are the sum of many parts. The seeds have been sown much earlier," says regional researcher Timo Aro.
"The attractiveness of Kuopio can be attributed especially to its institutes of higher education, its role as the growth centre of the large region of Eastern Finland, and the fact that the city is known as the place where the good life comes easy. The wonderful nature and the variety of events and interesting sights make people feel that Kuopio is a great place to visit and stay," says Aro.
Regional pull consists of so-called hard and soft factors. Besides employment and study opportunities, the building blocks of a meaningful life include culture and opportunities to enjoy sport. These hard and soft factors are beautifully balanced in Kuopio.
All you need for a happy life
Regions such as Kuopio have fared well during the COVID-19 pandemic. People have been looking to improve their quality of life amidst all the uncertainty, and this has benefitted provincial centres, the municipalities surrounding big cities and the ones with many holiday homes.
Kuopio is looking to the future with a strong growth mindset. Many new education programmes are now opening up, and the rapidly developing business sector needs more talent. Talented professionals are more than welcome to move to Kuopio with their whole family.
In addition to pull, Kuopio has what it takes to retain talent – to make sure that people like it here and also want to stay.
"The thing that makes people and businesses want to stay in Kuopio is the circle of positivity and growth. Looking around, you can see everything you can wish for to create a meaningful life. In addition to job opportunities and study places, you can enjoy sport, cultural events and memorable experiences in Tahko and in the nature reserve of Puijo," says CEO of the Kuopio Region Chamber of Commerce Kaija Savolainen.
Competitive with the world's metropolises
Having lived in Singapore for a long time, Okko Kuivalainen settled into Kuopio during the COVID-19 pandemic. Despite growing up in Espoo, Kuivalainen often spent time at a cottage in Hirvensalmi, so he feels he has always been a Savonian at heart.
Kuivalainen felt at home in Kuopio right away. There is none of the rush of big cities. He can still continue working his job in Singapore thanks to the excellent remote connections, just like in any metropolis in the world.
"The atmosphere here is easy-going. There's more time and space than in the big cities. It's easy to connect with people. A Singaporean friend of mine who was visiting absolutely fell in love with Kuopio as well," says Kuivalainen.
"I don't miss anything from the metropolises, because I can find everything I need right here. Kuopio is also a surprisingly international place; there are people here from all over the world."
Kuivalainen encourages everyone to explore their hometown with curiosity.
"You can end up having an adventure by simply doing your grocery shopping in a different neighbourhood. Or you can invent an excuse to go and check out a café at some random service station. In addition to museums and sights, there are all sorts of interesting little things you can find in Kuopio."
Kuivalainen also points out that travelling abroad from Kuopio is easy.
"The place is by no means isolated, but provides convenient transport connections. But it still always feels good to come back to Kuopio."