Kuopio builds cooperation across the Atlantic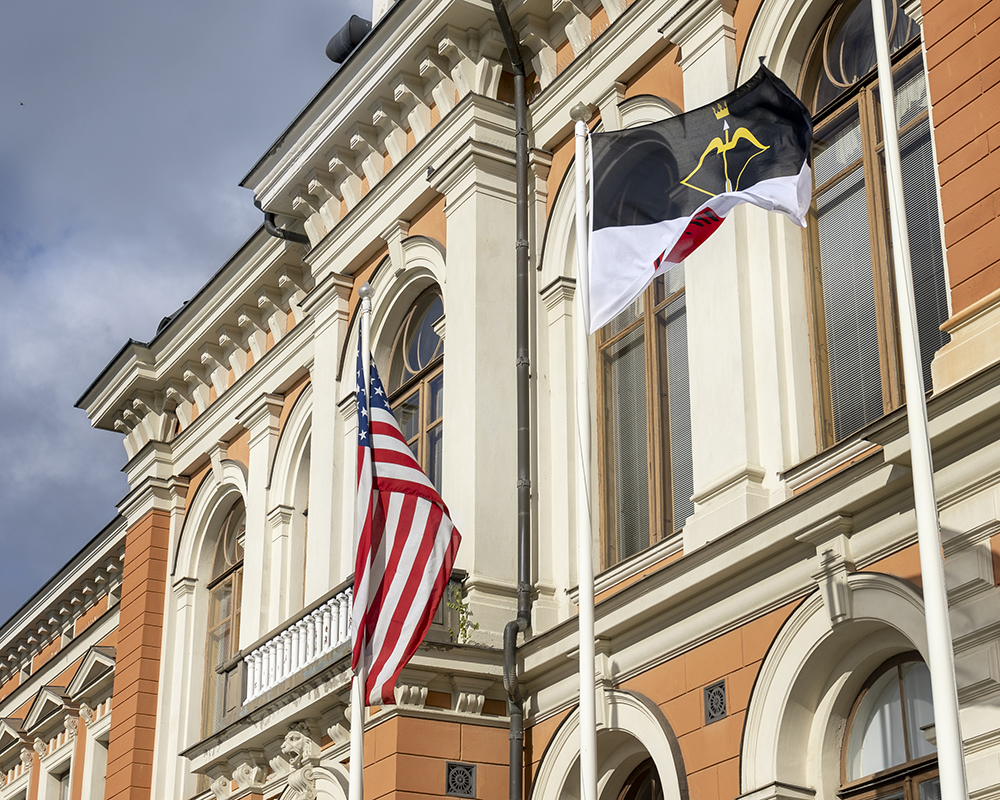 At the beginning of September, a delegation of 13 people from Minneapolis, USA, arrived in Kuopio. The purpose of the trip was to celebrate the sister city anniversary between Minneapolis and Kuopio that started in 1973, but also to open new connections from Eastern Finland to America. A similar visit across the Atlantic was made in July, when the representatives of the city of Kuopio participated in the 50th anniversary celebrations of sister cities in Minneapolis and Winnipeg.
A look to the west
Kuopio has a total of fifteen sister cities and a sister province in Estonia. The cooperation has been close, especially with the Nordic sister cities, but for example the connections to Russia have been cut off due to the war and the cooperation with China has also cooled due to the country's political situation. It is only natural that the eyes are now turned to the west.
– Now is an excellent time to revive connections with America. These visits made it possible to review the situation and update the organizations, activities, and themes to current situation, says Kirsi Soininen, marketing director of the city of Kuopio.
There is also interest from the American side in increasing cooperation, which is already shown by the participation of the city management in the visit.
– We have twelve sister cities with which we cooperate on different levels. The cities also participate in our annual Sister Cities Day, like the people from Kuopio this year, says mayor Jacob Frey, who heads the Minneapolis delegation.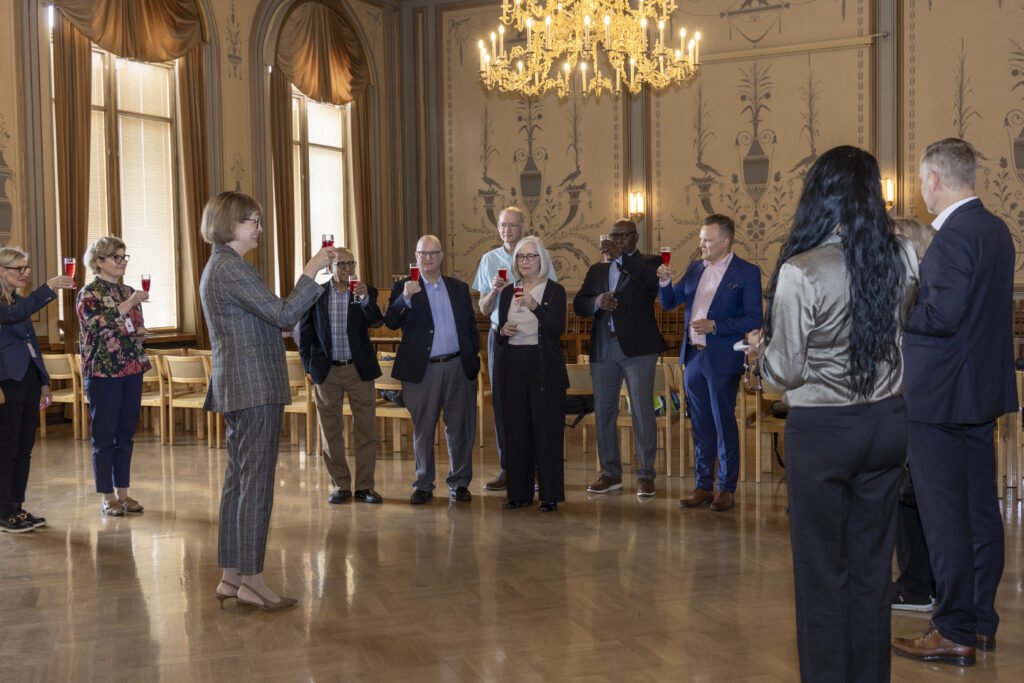 Backgrounds in grassroots cultural and scientific exchange
The global sister city activity started in practice after the Second World War, when cities in different parts of the world started to develop grassroots connections with the aim of meeting people and getting to know different cultures. Minneapolis is one of Kuopio's oldest sister cities. Cooperation started to develop at the initiative of Kuopio already in the early 1970s.
– In 1971, Kuopio's city government sent a survey to the Finnish consulate in New York and asked them to find a suitable sister city partner, says Kaija Nousiainen, Kuopio's former director of communications, who worked for a long time as the head of sister city activities in Kuopio.
– Kuopio made two wishes to the sister city. Firstly, that it would be a university town, where there would be a faculty of medicine and natural sciences, and secondly, that the city would be located in an area with residents of Finnish or Scandinavian background. A suitable candidate was found in Minnesota, located in the Great Lakes region, northern part of the United States. Many Finnish immigrants had moved to the area at the turn of the century, and the town has, among other things, a Lutheran church designed by Finnish-American architects Eliel and Eero Saarinen. The research profile of the University of Minnesota also suited Kuopio's wishes.
– In the case of Kuopio and Minneapolis, it was special that university cooperation was already emphasized during the application phase. In general, activities at that time were pretty much based on cultural exchange, Nousiainen points out.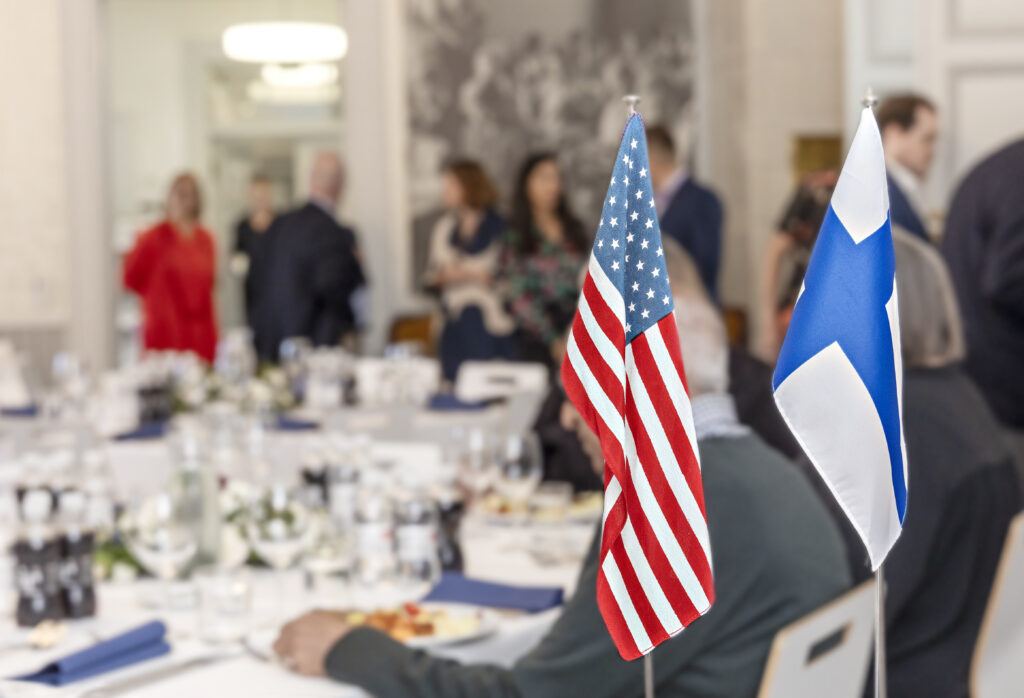 Kuopio takes nature expertise and safety information to the world
Civic connections, which used to largely depend on association activities, have today changed to people's large-scale travel and direct contacts online. At the same time, sister city activities have developed between city organizations and gained greater economic and strategic importance.
This time's visit was not just a courtesy visit and an exchange of 'what's new', but the guests had several pre-thought-out topics for discussion.
– I believe that we can learn from Kuopio in many ways. We are interested, for example, in social housing production and related homelessness matter, Frey says.
– In addition, Minnesota's climate is quite similar to here, so we wanted to hear about the management of the urban environment, for example snow removal. And when talking about the climate, climate change is a global challenge that affects everyone, so it's worth exchanging lessons learnt related to it whenever possible, he continues.
Kuopio, on the other hand, wanted to increase cooperation related to international tourism and security.
– Kuopio's wonderful nature and tourist destinations are things where we have lots to offer, and cooperation in these areas could be very fruitful. I also believe that our location on NATO's eastern border and our unique comprehensive security expertise have interested our guests from Minneapolis, says the mayor of the city of Kuopio Soile Lahti, who hosted the visit.
– In addition, cooperation related to art and culture will naturally continue. For example, we introduced the guests to the local festival activities and organized architecture tours, Soininen adds.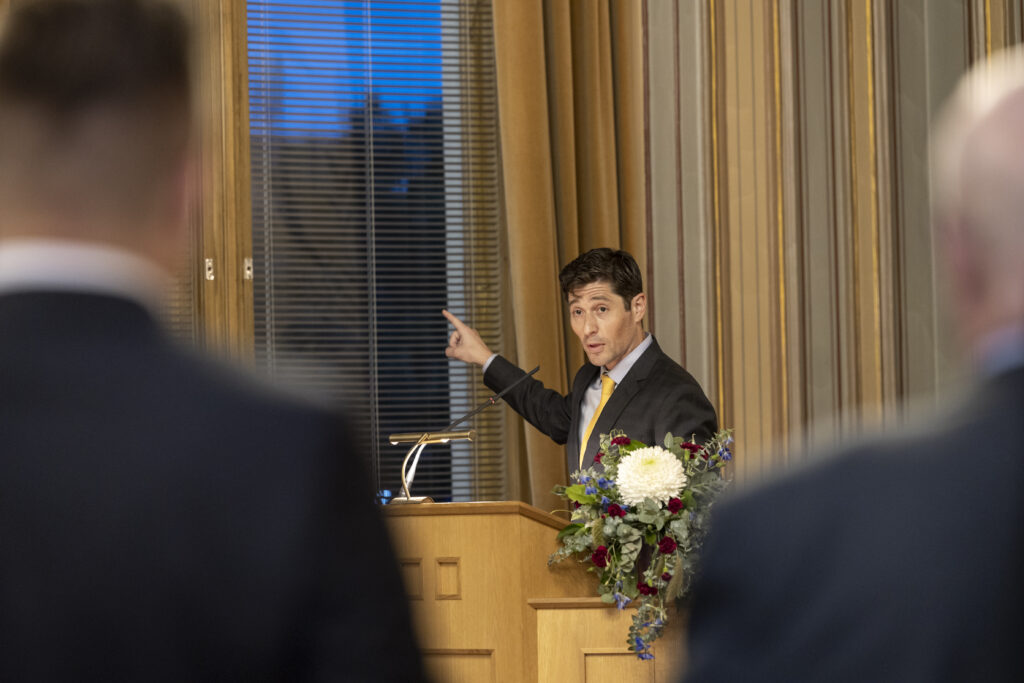 Activity update for today
Soininen and Lahti are satisfied with the discussions with the American guests.
– Both parties have the will to take cooperation in a more strategic and concrete direction. We were also realistic about how many things can be on the agenda at the same time. In addition, jointly agreed goals must also be evaluated and monitored, they emphasize.
First, the cities review the content of the old agreement, and then consider the priority areas of the new agreement. It is also good to reform the practices and organizations responsible for sister city activities at this stage.
– Previous groups are a product of their time and should therefore be updated. The goal is also to get young people involved in the activity, to make communication more regular and to communicate it more widely to the citizens, Soininen confirms.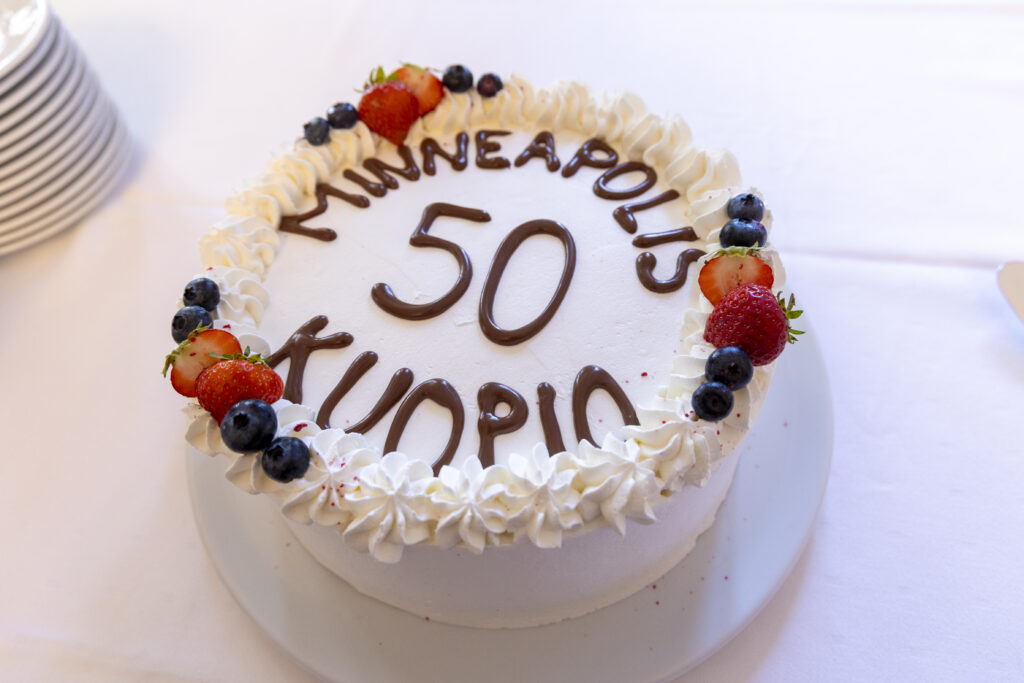 Versatile collaboration opportunities from art to science
So what are the areas and topics where Kuopio and Minneapolis could cooperate in the future?
– One important form of cooperation that we want to continue is the international education of young people and children, i.e. student exchange in practice. This is really important, Soininen points out.
-Another topic that will grow in importance in the future is the transition to green economy. As mayor Frey mentioned, climate change is a topic with a lot of opportunities for collaboration. We are particularly interested in its effects on social equality and the One Health thinking, which focuses on the balance of healthy people, animals, and nature, she lists.
– In trade relations, we discussed the importance of design and creative industries, but also tourism and culture are themes in which we want to explore the possibilities of further cooperation, Lahti continues.
Frey also emphasizes the importance of cultural exchange and tourism. He also highlighted other common interests of the cities.
– Recently, the conversation has revolved a lot around sports and sports venues. I believe that we can find common topics from that field as well, he states.
In addition to culture and art, university cooperation between the cities has been close from the beginning. Both have strong knowledge of, for example, well-being and health expertise and drug development.
– Kuopio's research and development activities are of a high international standard. Health technology is an emerging field internationally, and I believe that food and water safety know-how and circular economy solutions are also of interest to both parties, Lahti says.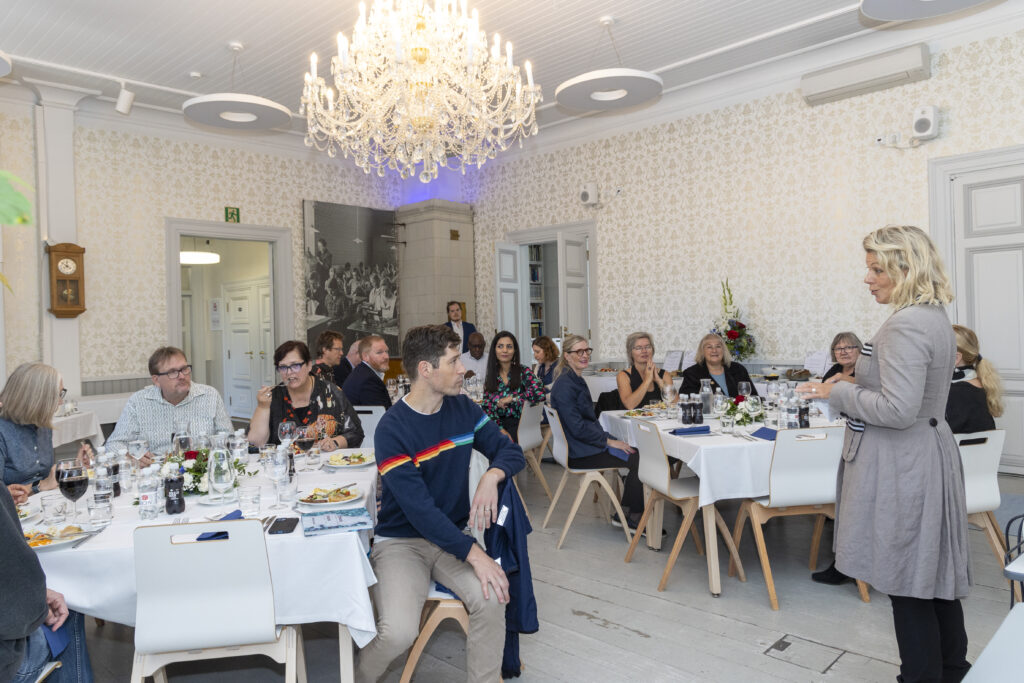 Kuopio is run to the world map
It is a long way from Minneapolis to Kuopio not only geographically, but also culturally. Frey's knowledge about Finland was mostly limited to what he had read, but the experience has been great.
– This is my first time in Finland, and I love it, the people are great, he praises.
– I knew in advance mainly about the high level of education and good social security. I had heard that Kuopio was a beautiful city, and as an active runner I of course knew Hannes Kolehmainen, says Frey.
According to Frey, the absolute best way to get to know new places is to go for a run. During this trip, he has had time for a morning run not only in Kuopio but also in Helsinki.
– What particularly drew attention during the run is law-abidingness. Here, runners stop and wait at the traffic lights, even if there are no cars in sight. That would never happen at home, he smiles.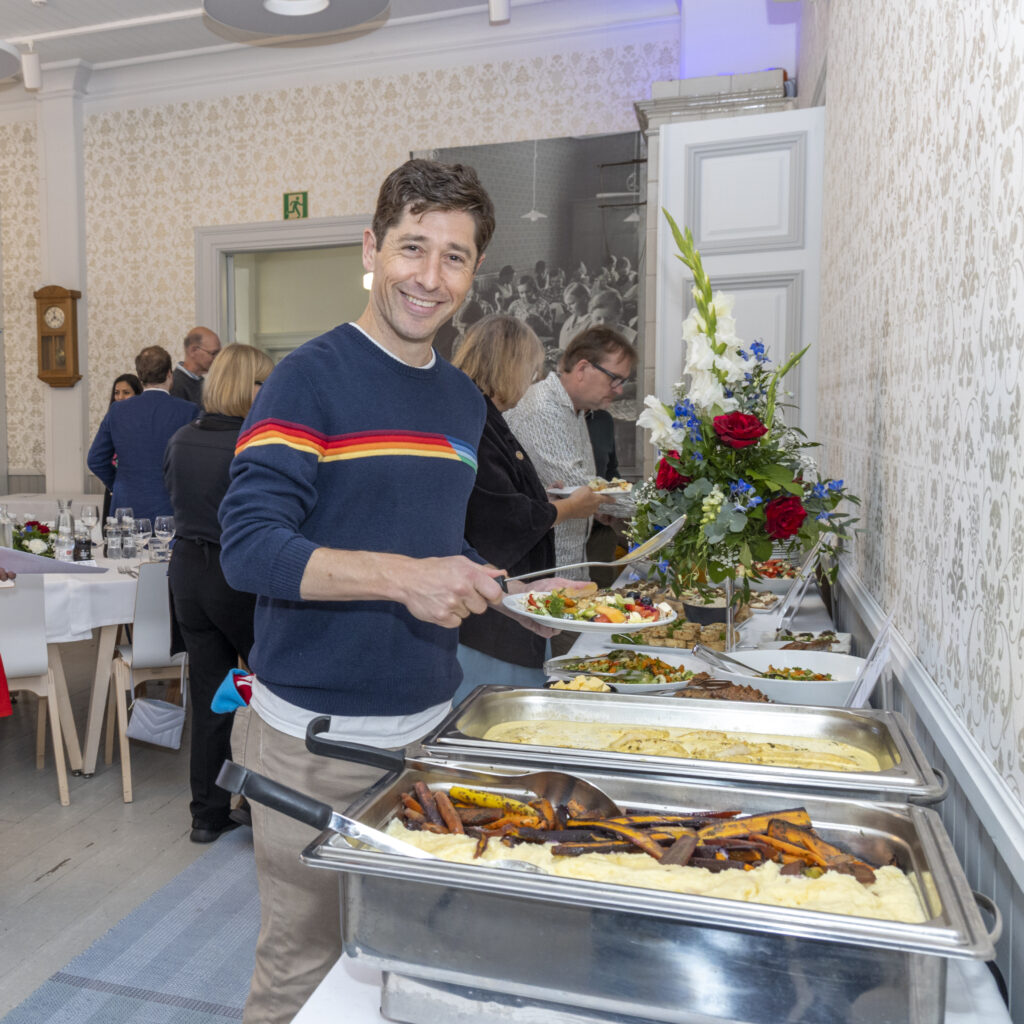 A starting shot for a common future
The visit was positive on both sides, and both sides found new perspectives and answers to their questions. Lahti and Soininen hope that, in addition to cultural and scientific exchange, the visit will also open doors to international markets for companies from Kuopio and Northern Savo area in the future.
– We had prepared our own business program for the visitors. They received a comprehensive package of the know-how of the top companies in the area during company visits and meetings, Lahti says.
– I see this visit and the summer visit of Kuopio's representatives to Minneapolis as a starting shot and a mutual proof that both cities have a desire to bring the relations to a new level. We definitely have the will to continue and deepen the cooperation, she concludes.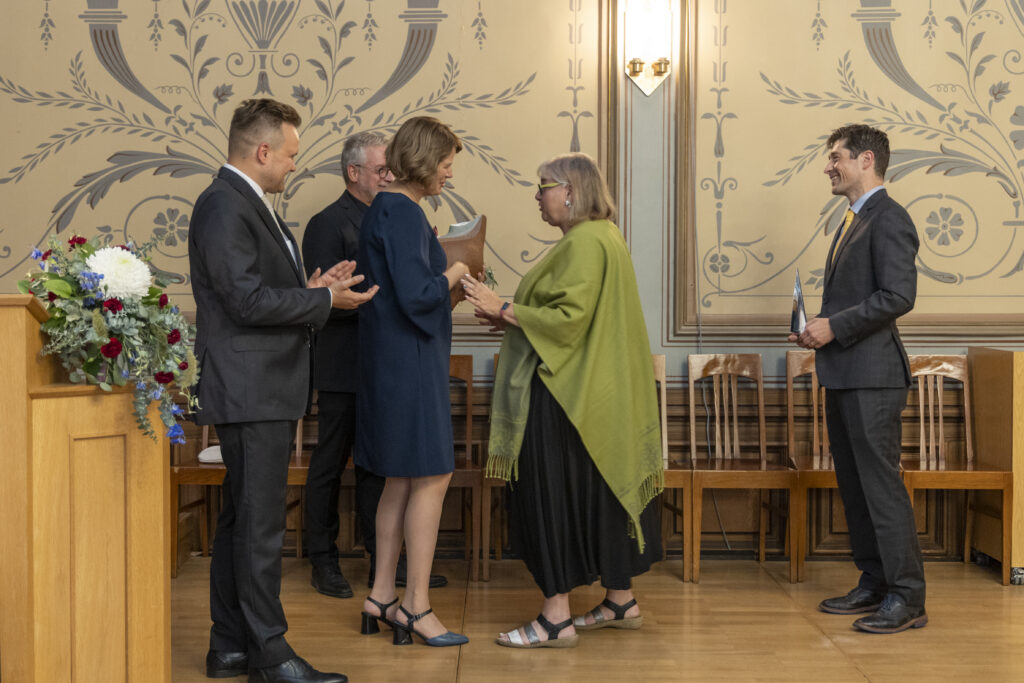 Text: Mikko Jaakkola / KMG Turku (English translation: Henna Lindroos / City of Kuopio)
Pictures: Vicente Serra / City of Kuopio