City centre – the heart of Kuopio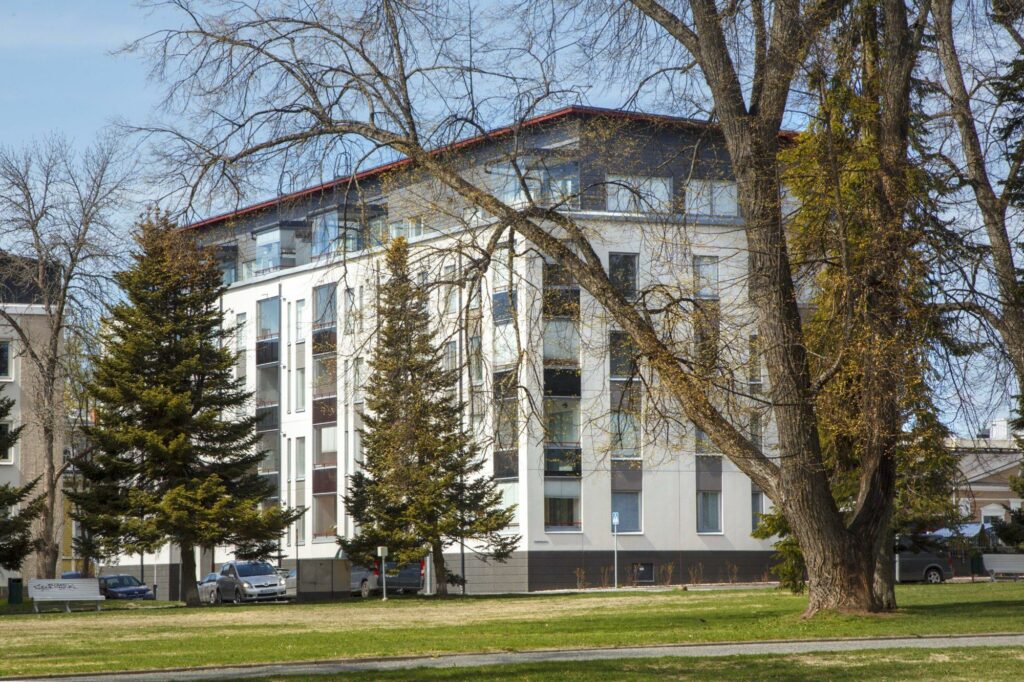 The pedestrian centre and market square are the heart of Kuopio, providing a wide range of services, cultural attractions, and recreational opportunities. The Kuopio Music Centre along with local theatres and museums provide plenty of attractions for the culturally inclined, and the local sports venues offer activities for athletes and sports fans alike. Take a break in one of the city centre's many parks and enjoy the beautiful surroundings of Lake Kallavesi, which opens up around Väinölänniemi. Rent one of the Vilkku e-bikes to take a trip outside the city centre to enjoy the peaceful nature of the Puijo forests.
The historic buildings and alleyways of the city centre are part of the Kuopio National Urban Park. The city centre and its surrounding areas also play host to Kuopio's largest events, such as the Kuopio Dance Festival, Finland Ice Marathon, Kuopiorock, Kuopio Triathlon, and KuopioWineFestival.
Many new buildings are being constructed near the Kuopio market square, or as the locals know it, "Mualiman napa", "the center of the universe".
Malmgreninranta by the Valkeisenlampi pond offers modern living in a peaceful atmosphere. The beautiful surroundings and a wide range of recreational activities and services bring a bit of luxury to your daily life.
The Kuopio station area is developing into a magnificent neighbourhood and a city landmark. This versatile hub is Kuopio's gateway to the world for residents, tourists and entrepreneurs alike.
In 2021, the construction of two new apartment building areas was begun near the city centre. The new developments emphasise communal living. The Kotikatu365 neighbourhood is located in the area of the old swimming pool, and Puijonkuppee is to the north of the railway line, next to the Kuopio Hall.
14,000 residents in 2021
16,000 residents in 2025
Best in the city centre 
Market square
Market hall
City hall
Museums
Cathedral
Parks
Väinölänniemi
Passenger harbour