Hiltulanlahti – vibrant neighbourhood close to the city centre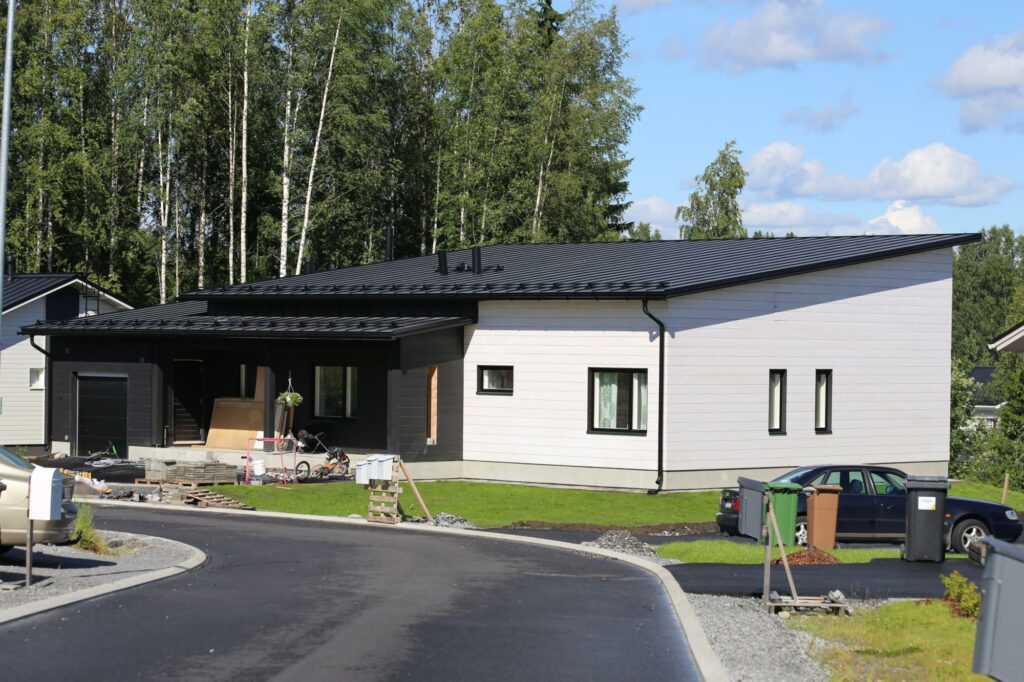 Hiltulanlahti in southern Kuopio offers a rural atmosphere and single-family homes. The area provides a unique combination of a historic rural environment, modern urban living, and good services.
The location is ideal for people looking for effortless daily living in a modern village community. Hiltulanlahti is about a ten-minute drive from the city centre, and the shops and restaurants of the Matkus shopping centre are only 1–3 kilometres away. There are good traffic connections, including a motorway, bus services, and pedestrian and bicycle routes.
Skiing and jogging routes are also being built in the area. The recently completed village school and daycare centre add to the area's vibrancy.
The construction of new single-family houses began in 2015, and a total of about 700 new single-family homes will be built in the area. This will increase the number of residents to around 2,800 in the future.
The last of the single-family homes will be built along Puutossalmentie. Some half of the new houses in Hiltunlahti will be completed by 2021.
11 km to the city centre
700 new single-family homes or row house plots
Around 2,800 residents in 2030
1–3 km to the Matkus shopping centre
Best in Hiltulanlahti
Good outdoor and recreational facilities
Vanuvuori jogging trails
New school and daycare centre
Community house Vanula