Saaristokaupunki – on the shores of Lake Kallavesi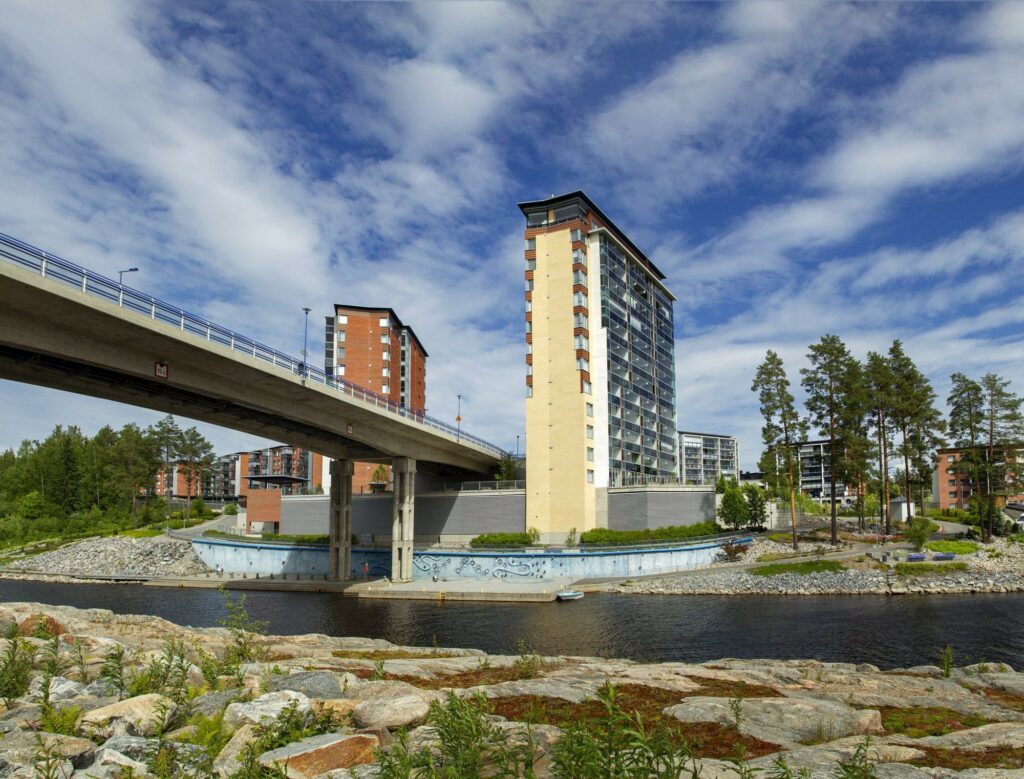 Saaristokaupunki offers high quality living near the beautiful natural surroundings of Lake Kallavesi. The area consists of four peninsulas on the southern side of Kuopio: Pirttiniemi, Savolanniemi, Rautaniemi and Lehtoniemi. The beautiful Saaristokatu and its bridges connect the residential areas to the city centre. The distance from the market square to the northern parts of Saaristokaupunki is around 4 kilometres.
Good services – including shops, daycare centres and schools – and great transport connections make Saaristokaupunki an ideal place to live.
Almost every home in the area has a lake view. The boat harbour gives you a direct route to Lake Kallavesi and its unique islands. Numerous beaches offer recreational activities in the summer, and there are also four playgrounds for children in the area.
Extensive green zones and outdoor trails add to the charm of Saaristokaupunki. In the winter, you can ski on the ski tracks of Jynkänvuori and on the ice of Lake Kallavesi. In addition, the Petonen park area has extensive recreational facilities for residents. The Lippumäki Sports Centre offers a wide range of opportunities for hobbies and recreational activities.
Saaristokaupunki is known throughout the country, especially for the 2010 Housing Fair.
Area 13 km2
14,000 residents in 2020
16,000 residents in 2025
3,800 homes in 2018
42 km of shoreline
Best in Saaristokaupunki
View of Lake Kallavesi
Local services
Near the Petonen regional centre and services