Savilahti – living the future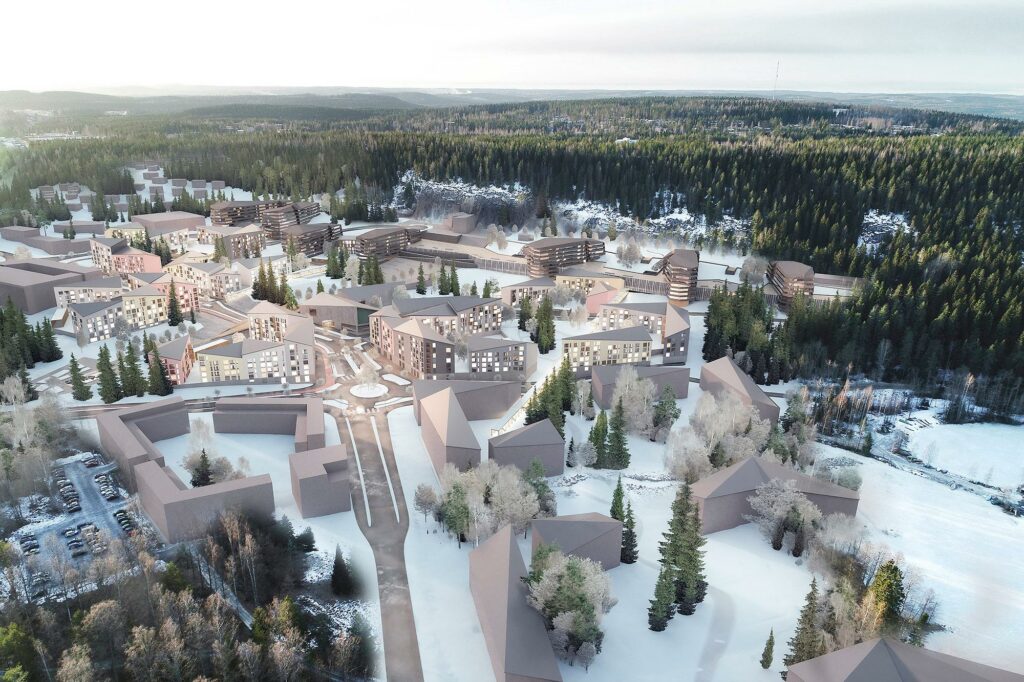 A new urban neighbourhood is developing in Savilahti, near the city centre. Savilahti combines all aspects of a good life. Comfortable living is complemented by top expertise and recreational facilities with lakeside views along good transport connections.
Homes for up to 7,000 residents are being built in Savilahti. Varying solutions for owner-occupied, right-of-occupancy and rental housing are planned for the area. The buildings are designed in such a way that as many apartments as possible will have a view of the lake.
Sustainable City thinking is part of the vision for Savilahti. The future homes with a lakeside view will also be using resources wisely and be equipped with smart solutions and low-carbon energy. A lot of wood is used in construction, and communal park areas and lakeside routes make the area particularly charming. Lake Kallavesi and nearby nature and jogging trails offer a great setting for leisure activities.
In Savilahti, every encounter is an opportunity. By 2030, up to 16,000 experts from different fields will work in Savilahti. In addition, the unique campus consisting of educational institutions of three different levels offers 15,000 students excellent opportunities for collaboration and networking.
New services are also being built in Savilahti, including a primary school, a daycare centre, cafés, shops, and restaurants. The proximity of the Kuopio University Hospital ensures state-of-the-art health services.
The residents, businesses and other actors of the area are creating the story of Savilahti together. Savilahti can give you a new quality of life that beats in rhythm with you.
Savilahti now 
2 km from the city centre
900 residents
11,000 jobs
13,000 students
220 companies
In the 2030s
15,000 students
16,000 jobs
7,000 residents
Savilahti in the 2030s
15,000 students
16,000 jobs
7,000 residents